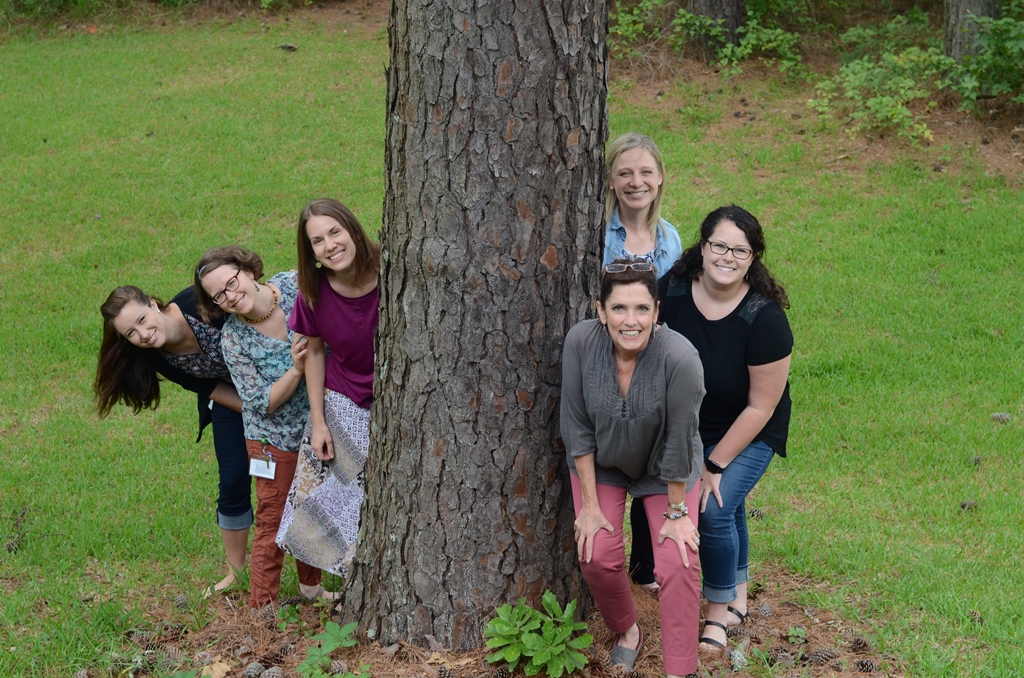 I can't believe it is already September!
One of the observations I have made since moving off the ship is that time moves faster on land! The months are slipping through my fingers. I have celebrated yet another birthday, we have finished another successful On Boarding, and we are gearing up for the next one as I write this update. It has been a rich and full year so far and there is still more to come in the remainder of 2018.
Here's a short update of the last couple of months;
We have had a wonderful June On Boarding. God has been so faithful and good to us. With each On Boarding I experience some stress and fear. There are so many details to take care of and I feel a deep responsibility for these new crew and staff joining our program. I know and feel what they are experiencing because I have been there. Leading and teaching also comes with a level of vulnerability. You're pouring yourself out without knowing what the response is going to be. Each On Boarding, God lovingly reminds me that He is in control. Oh, if I would only learn…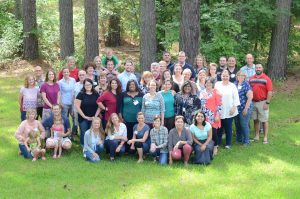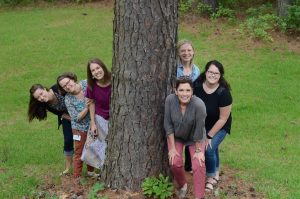 We are currently preparing for the October On Boarding. My teaching load has expanded a bit since I arrived here almost 18 months ago. We have recently added a teaching on Third Culture Kids which I am so happy about. This is what makes me excited and what made me want to come here in the first place.
I have also been meeting with a few of our "ship kids" who recently moved to Texas. I love spending time with them and supporting them as they navigate through the many changes.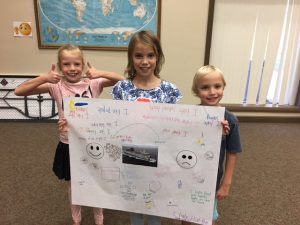 In the midst of work I celebrated my birthday. Even though birthdays are not as important as when you were a child, it is still a wonderful feeling when people remind you from all over the world that you are loved and thought of. Thank you all! It was a special day!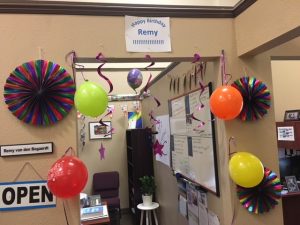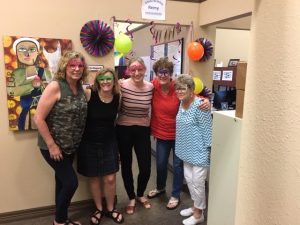 The coming months will be very busy. Right after the On Boarding program I will be traveling with the group to Guinea, West Africa. We will be serving the Guinean people for two weeks prior to going to the ship. This is still part of the On Boarding program, this time it is my turn to co-lead them. Please pray for safe travels and a deep, meaningful experience. This is a wonderful opportunity to build relationships and to put what we have learned in Texas into practice.
After these two weeks I will spend a week on the ship! This will be the first time in over two years that I'll set foot back on that beautiful white ship. I am excited to see familiar faces again. During this week I will be doing some training on various topics, I am really looking forward to this time. On the way back from Guinea I will take some vacation time for some much needed R&R.
In closing of this update I would like to ask for your help! First of all, I would love your prayer! There is lots on the move right now which can easily lead to feelings of doubt and fear. I want to be fully present, trusting that God will provide whatever I need and am lacking. Will you stand in prayer with me?
for the upcoming On Boarding program
my specific teachings and other responsibilities
travels to Guinea
our time and service in Guinea
my time on board the Africa Mercy
for rest after a very busy season
I would also appreciate your prayers for my finances. As most of you know, I still (partly) raise support. I have been incredibly blessed with more than sufficient support over these past 6 years. However, my income is slowly decreasing. Would you pray for and/ or consider partnering with me by supporting me financially?
Thank you so much for taking the time to read through my update and requests. I appreciate and love you more than you know!
Love and blessings from Texas!
The Netherlands – IBAN NL75 ABNA 0411467778 – o.v.v. Remy van den Bogaerdt 3270
The US – https://mercyships-us.donorpages.com/crewmates/vandenbogaerdtr/
https://www.remynder.nl/blog/wp-content/uploads/Remys-Small-Group-1-500x678.jpg
678
500
danielle
https://www.remynder.nl/blog/wp-content/uploads/remynder-logo-1.png
danielle
2018-09-14 20:52:05
2018-10-03 13:57:09
Will you stand with me?