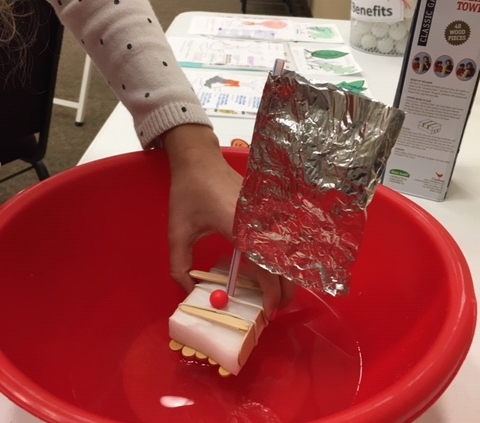 Exactly two years ago I finally arrived in the US with a visa in my passport and officially started my life and work in Texas. These two years have definitely not been easy, but I am so glad I pushed through it all with God at my side. I'm finding my place in this special place called Texas more and more. Here are some of my latest updates;
Africa Mercy in Guinea
The Africa Mercy is in the last few weeks of their time in Guinea. It has been very special to be back in Guinea after 5 years and since the Ebola crisis hit the country in 2014. It is a beautiful and hospitable country with a great need for safe surgeries. We have been able to help a lot of people. We have also been able to see the impact of the many trainings we provide in the countries that we serve. There were far less children with cleft lips and palates because of a local surgeon that was trained 5 years ago. How amazing the see the impact of training!
(Kids) On Boarding
At the moment we are busy preparing for another On Boarding program that starts in June. The summer On Boarding program is always the largest which creates some extra work for the staff. We have two families and a total of 6 children coming so I will be primarily working with the Kids On Boarding program. For four weeks I will be working with the kids, preparing them for life in Africa and on the ship. I am grateful that there is more and more understanding and support within missions for our missionary kids.
Transition Series
The last few months I have been working with three siblings. This family has been with Mercy Ships for almost a year now and have roots in various countries (France, the Netherlands, Switzerland, and now the US). This brings many blessings and opportunities, but also comes with a few challenges, especially for the kids. Together we have worked through a series of lessons on culture, third culture kids, transitions, managing emotions, grief, and where is home etc. It was wonderful to see and hear how their minds work and what they are experiencing. It is so important that children receive space to understand and process their many cross cultural experiences.
Staff Retreat
Last week our Staff Development team went on a retreat. We drove to Bull Shoals in Arkansas and have spent a few days with (captain) Al and Betty Lou Bennett. They are in their eighties and still volunteer with Mercy Ships! It was so wonderful spending a few days away from the office. This creates some valuable time where we could brainstorm through a few upcoming changes that will be happening over the next year. This, of course, also gave us some time for teambuilding which is never a bad thing.
Bijles Nederlands
I recently started tutoring a Dutch 10 year old girl. She has lived on the ship with her family for almost 5 years and has moved to the US almost a year ago. They speak Dutch as a family, but just like her younger sister and brother, has had most of her education in English. It is important to keep up your mother tongue in case they will return to the Netherlands. I am grateful that I can help with this by offering weekly Dutch lessons. My former employer (EBS Online in Eindhoven) has generously sent us multiple Language Arts workbooks, so wonderful and helpful!
Thank you and Prayer
I am so grateful for each and every one of you for all the support I am receiving. You are all an important part of what I do, without you I wouldn't be able to work here. Besides financial support I also need your prayers, if not more! Without God's help I can't do this. Will you join me in prayer for the following things?
The upcoming (Kids) On Boarding program'
The new volunteers that will be traveling to Texas in June. This can be an overwhelming time for them.
The end of the Field Service in Guinea, for a strong finish
The upcoming Field Service in Senegal
Lots of love from a blooming Texas!
https://www.remynder.nl/blog/wp-content/uploads/IMG_3978-e1555540453123.jpg
640
480
remyvandenbogaerdt
https://www.remynder.nl/blog/wp-content/uploads/remynder-logo-1.png
remyvandenbogaerdt
2019-04-17 22:47:46
2019-04-17 22:48:15
Spring Update