June is nearly over and July is about to start. I know it sounds cliche, but time really flies. For many people summer break has begun. However, for us this is the busiest season of the year. Here is a short update of the last few weeks and a peek into the weeks ahead.
A few weeks ago was the start of our summer program. This is often our biggest group, this time we have close to 50 participants. Most of them will leave for the ship after the training to bring hope and healing to the forgotten poor in Africa.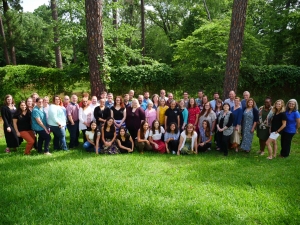 This summer we have a Kids On Boarding program again. It is so exciting to work with an amazing group of kids again. We have a wonderful program for children which prepares them for their time on board the Africa Mercy. A few topics we cover are;
What is culture?
The character of God
Does God call me as well?
How do I deal with transition
Emotions
All about Mercy Ships
The lessons are all at their level and is aligned with the adult program. In the afternoon we try to relax as much as we can. We go to the pool, the zoo, or a playground.
How fun would it be if you could all have a peek in our classroom. Even though we are working long days, I so enjoy spending time with these children.
Besides running the Kids On Boarding program I am still involved with the adults as well. I am teaching several sessions;
Self Care
Transition
Living and Working in Harmony
Third Culture Kids
I'm also leading a small group again. I have a fantastic group again. What a blessing to share our highlights and our struggles and to pray for one another.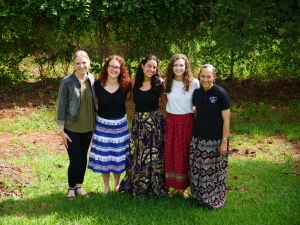 We have another two weeks left before the group leaves for Dakar, Senegal for their Field Practice. I will join the group again together with my coworker Stefan Schmid to lead the group. Would you join me in prayer for the next couple of weeks?
For;
the final two weeks of (Kids) On Boarding here in Texas.
safe travels to Dakar, Senegal.
the field practice. We have not been in Dakar before so it is unclear how things will go.
my (short) time on the Africa Mercy. That this time will be fruitful.
my time in the Netherlands.
I will be in the Netherlands from 31 July through 14 August. I will be giving an update of my work for Mercy Ships on Thursday 1 August. You are all invited at 20:00 in Rond-Inn, Hoofdstraat 77a in Kruiningen.
I will also give an update on Sunday morning 4 August at the Hoeksteen in Etten Leur.
I want to thank everyone for all your kind and encouraging comments on my last blog. I so appreciate that you think of me and take the time to write me a message. Words of affirmation are my love language! I'm not always able to write a personal note back to everyone, but please know that I am so thankful.
Love and blessings!
https://www.remynder.nl/blog/wp-content/uploads/IMG_5211.jpg
1512
2016
remyvandenbogaerdt
https://www.remynder.nl/blog/wp-content/uploads/remynder-logo-1.png
remyvandenbogaerdt
2019-06-30 19:37:17
2019-06-30 20:03:36
Kids On Boarding