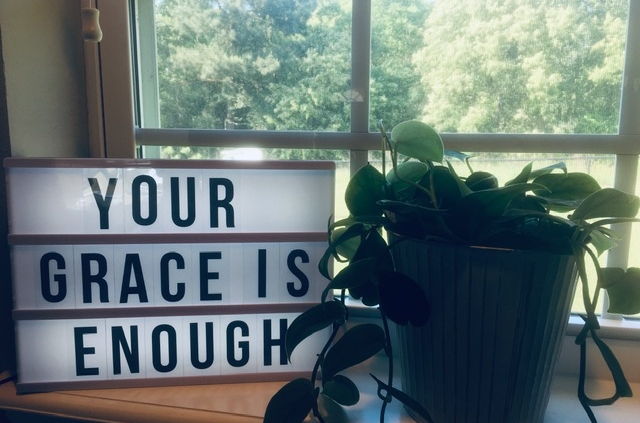 Thank you so much to those that have reached out these last weeks. It is about time that I send some news your way.
Like everything and everyone else Mercy Ships and myself have been affected by COVID-19. It's hard to describe how to summarize the last few months/ weeks. In a weird way I feel more connected with many of my friends and family around the world because we have something in common. Working from home, social distancing, and empty shelves in grocery stores to name a few. I follow the news in the Netherlands to keep up to date of what's happening there and I know many of you keep taps on the situation here in the US.
Working from home has been an easy transition for me. I have a lovely office space set up in my guest bedroom and have everything I need to do my job well. It's different of course, but I am blessed in many ways. My day to day work in itself, however, has looked very different. As you may already know, the Africa Mercy had to leave Dakar, Senegal due to the virus. Click here to read an official statement on how Mercy Ships is responding to COVID-19.
Because of the sudden departure of crew and the sail back to Tenerife, I have been asked to put together a program to help our children and teens process the many changes, their emotions, and how to respond to it all well. The teachers on board the Africa Mercy have done an incredible job walking their students through this program while they themselves are walking through all the sudden changes as well.
Some of the families left the ship prior to its departure from Senegal. I have connected with these children via video calls to offer them similar support as their classmates are receiving on the ship. It's an honor and a blessing to walk alongside our youngest crew, listening to their stories, laughing with them when they are making silly faces at the camera, reading books together about our emotions, and discovering our unique coping tools.
This season reminds me how little control we have. Making plans is good and often necessary. But as these last months have shown us, things can change very fast. We are forced to think about what matters most. What is "essential" in life? My comfort and strength come from knowing that God is my anchor, in Him there is no fear.
I have no idea what my future with Mercy Ships and here in Texas will look like. Many of you have read the news concerning giving out new US visas. My visa renewal application is still pending. I have no idea how this latest decision from the US government and COVID-19 will impact my pending visa. All I can do is wait and trust that God is here with me through it all as He is with you wherever you are and whatever your circumstances. His grace is enough…
I have loved receiving updates from some of you. Keep sending them my way. Thank you for your continued prayers, interest, and support!
https://www.remynder.nl/blog/wp-content/uploads/IMG_7166.jpg
480
640
remyvandenbogaerdt
https://www.remynder.nl/blog/wp-content/uploads/remynder-logo-1.png
remyvandenbogaerdt
2020-04-24 21:51:18
2020-04-24 21:56:47
Update amidst COVID-19